B&B Villa Garbo Hanko - your cozy and comfortable accommodation in Hanko
B&B, apartment hotel, summer cottage, room in the Villa, holiday home by the sea - we have the answer to your accommodation needs.
Bed and Breakfast Villa Garbo is located in the center of Hanko, in the immediate vicinity of the train station and within walking distance of the major attractions, activities and services. The beaches, guest harbor, restaurants, bars, cafés, boutiques, tennis courts, Finland's southernmost movie theater and the pedestrian street shopping area are yours to discover.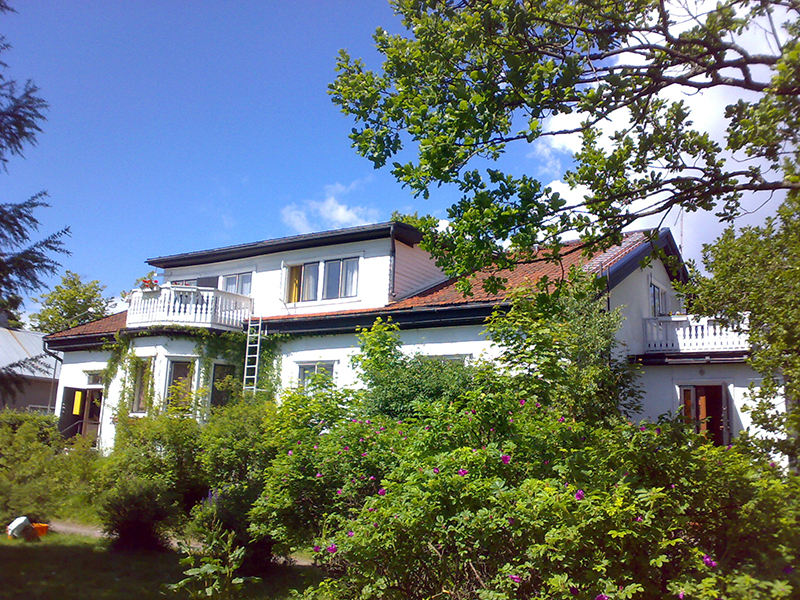 With easy access to nearby sights, shopping and dining, You can explore all that this picturesque little town has to offer, or simply take a leisurely stroll on the seafront and wharves.
Experience the natural beauty of Hanko by relaxing on the long sandy beaches, refreshing your body and soul in the waves of the Baltic sea, sunbathing on the mighty rocks or picking mushrooms and berries in the forest. Go for a lovely picnic and admire the breathtaking sceneries, or try the local delicacies in the seaside restaurants and have fun in the pulsating nightlife.
Staying at B&B Villa Garbo You can enjoy our green garden and even have a BBQ with friends and family. Go for a walk or rent a bike from us, and in a few minutes You'll be in the lively marina and boardwalk area or capturing a beautiful sunset on the seashore.
We look forward to welcoming You to B&B Villa Garbo in Hanko - we're open all year round and You can easily reach us by car or public transportation.
Our friendly staff is multilingual and we'll be happy to help You make the most of your vacation in Hanko!