Luxury Suite - Holiday Home by the sea in Hanko
Our Exclusive Garbo Sea View Suite – Apartment Hotel in Hanko
Break out of the routine and pamper yourself with a getaway to our luxury Regatta Suites apartment by the sea to have the best time ever.
Rejuvenate yourself and re-energize your senses breathing in the clean, crisp sea air and opening the curtains to a superb sea view. Hanko is a perfect spot for nurturing your wellbeing. Whether you are looking for relaxing walks along the quiet shoreline or on the cliffs or a picturesque seaside resort with activities ranging from water sports to luxurious seaside Regatta Spa, you will find it right here in Hanko.
This high-end apartment is spacious with high ceelings, filled with natural sunlight. The design and fittings have been chosen with style and quality in mind, including in the open plan kitchen and home appliances.
Enjoy the spectacular sea views from the elegant apartment and its cozy terrace.
A private parking space in the garage in the basement.
Elevator in the building.
Excellent location on a scenic peninsula with the sea on three sides, between Hanko's guest harbor, Hanko Seaside Regatta Spa and a beautiful sandy beach.
You'll be enjoying your stay here at any time of the year.
We look forward to welcoming you to Hanko!
Luxus Suites

Previous image
Next image
Back to overview
Winter Views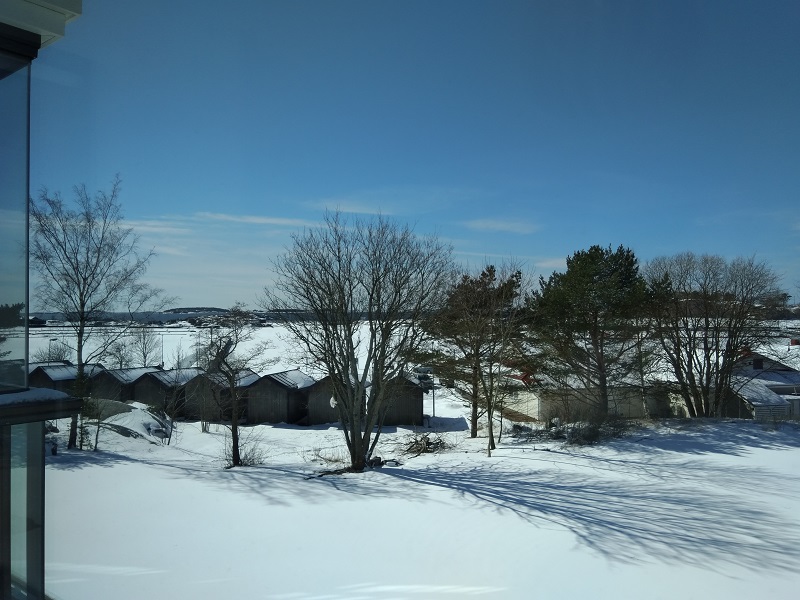 A sunny winter day